Welcome to Hotel Lua Nova , Baga. This picturesque 25-room resort awaits to provide you a holiday at our perfectly tranquil and passionate Goan village environment, amidst spotless surroundings yet in close prominence of " India's Queen of Beaches" Calangute Baga. .
The Lua Nova is a small, friendly hotel located behind the main Baga Road. This is a quiet property within a busy resort as it backs onto wide open paddy fields. Featured by us in the past, this hotel is ideal in that it is an approximate 5-minute walk from Baga Beach.
The attractive garden surrounding the property is a welcome retreat with a swimming pool in the shape of a guitar, sunbeds, garden furniture and an outdoor restaurant and bar.
The views across the fields can also be appreciated from the first-floor covered terrace, a great place from which to use the binoculars or enjoy a good novel in peace. Reception provides a number of services including safety deposit boxes for a small local charge.
The twin rooms all have a fridge, ceiling fan, en-suite shower and WC, and a balcony or terrace. Board is offered on a Bed & Continental Breakfast basis and the Christmas festive meal is included.
A great little base offering peace and quiet in a resort that is renowned for its fantastic beach and hectic lifestyle.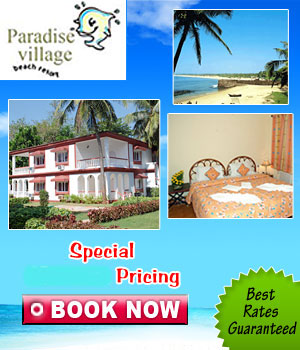 Rates From

1st Oct

1st Nov

Rs.1000.00

Rs.1300.00

2nd Nov

20th Dec

Rs.1500.00

Rs.2000.00

21st Dec

2nd Jan

Rs.3000.00

Rs.4000.00

3rd Jan

1st Feb

Rs.1500.00

Rs.1700.00

2nd Feb

1st Mar

Rs.1100.00

Rs.1500.00

2nd Mar

30th Apr

Rs.900.00

Rs1500.00

1st May

30th Sep

Rs.700.00

Rs.1400.00
* Luxury taxes as applicable.

Hotel Lua Nova
Saunta Vaddo, Calangute
Bardez, Goa.
Tel No: 0091 832 276288
Fax No: 0091 832 217173
Email: luanova@sancharnet.in
http://www.hotelluanova.com