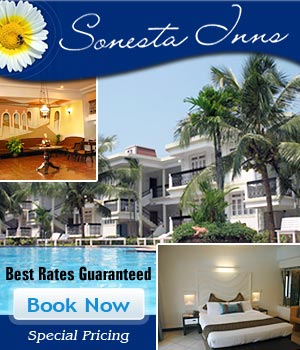 Aldeia Bello Resort Hotel in Goa
A trip to Goa is a dream come true for every travel loving person. The natural beauty of Goa attracts millions of visitors every year who come for holidays, vacations, honeymoons and business purposes.

The Aldeia Bello Hotel and Resort Goa is an ideal place of stay for all these purposes. Aldeia Bello Hotel and Resort Goa means 'beautiful village' and is located in Calangute Goa, a few minutes away from the beach.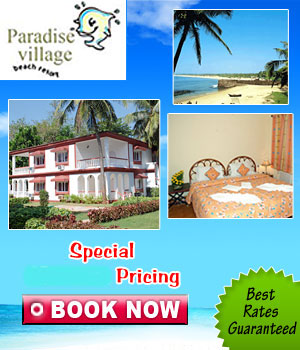 ACCOMODATION AT THE ALDEIA BELLO HOTEL:
Adeia Bello offers 45 bright and colorful bedrooms with a separate living area. The rooms are all air conditioned with hot and cold shower, tea and coffee maker, telephone with direct dial, room service, refrigerator, television, separate sitting area in all rooms and balcony in all rooms.
DINING AT THE ALDEIA BELLO HOTEL:
The hotel restaurant is canopy covered which overlooks the swimming pool. This restaurant is famous for the fresh garlic prawns and other local dishes. Moreover, Indian, Chinese and Manchurian dishes are also served. There is also a well stocked bar.