Welcome to the world of Avantika Goa located just 5mins. by walk from the enchanting Calangute Beach.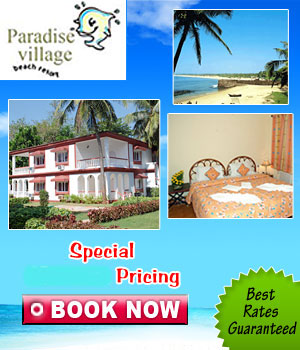 Accommodation at Avantika Resorts:
Avantika Resorts is designed with a unique architectural fashion. The resort has 22 air-conditioned rooms, which are exquisitely designed with elegance. The comfortable rooms offer all the coziness and comfort to the guests for long stay.
The rooms are spacious and are equipped with satellite TV, Balcony, mini bar and mini fridge, TV and hot and cold running water.
Dining at Avantika Resorts:
Avantika Resorts, Goa is a great place to enjoy sumptuous food and drink. Delhi Dawat is a special air- conditioned multi cuisine restaurant that serves a wide range of exotic oriental, continental, authentic Indian and delicious Goan food. The master chef at Avantika Resorts prepares the delectable meals.