In a great location just 300 metres to the beach and a short 5 minute stroll to the main Baga road where you will find many shops, bars and restaurants. Transfer time from the airport approximately 1 hour 15 minutes.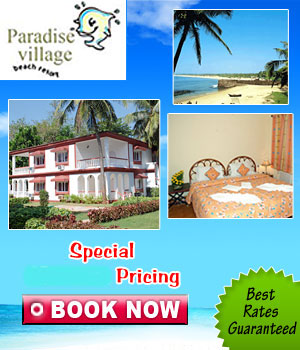 Accommodation at Senhor Angelo Hotel, Goa

The hotel provides luxurious and comfortable rooms. The hotel provides 24 single/ double rooms spread over 2 blocks on 2 floors, which are clean, spacious and adequately furnished. Senhor Angelo is a charming hotel with a swimming pool to tempt you to dive into the cool waters.

The reception is friendly and courteous and takes good care of all your needs. Feel cozy and comfortable and make your holiday memorable at Senhor Angelo Hotel, Goa. The hotel has a multi-cuisine restaurant which serves delicious dishes. A pool side bar is set up to quench your thirst and make your evening special.

Hotel facilities

- Travel desk
- Sun beds
- Money alteration
- Room service
- Locker
- Television with cable connection
- Private verandahs
- Intercom
- Sitting arrangement in all rooms
- Herbal massage on request
- Other facilities as well.