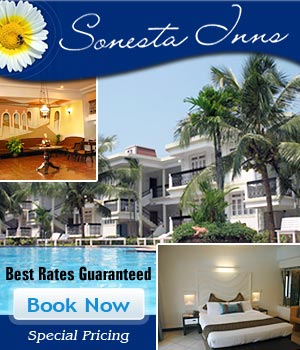 Aguada Holiday Resort Hotel in Goa
Aguada Holiday Resort is an Exclusive Vegetarian Resort located next to our Victor Exotica Beach Resort. The resort is a budget traveller's dream come true. It is constantly bustling with various activities yet can be the most peaceful and tranquil place around.Aguada Holiday Resort is the ideal hideout for a budgeted holidayer.

Aguada Holiday Resort is a well known 2 star budget beach resort located near the beautiful Candolim beach in Goa.

If you are looking forward toward a spectacular beach holiday in Goa, where you can enjoy a number of beach activities and sports and at the same time remain within your budget, choosing Aguada Holiday Resort as your destination would be a very good choice. Aguada Holiday Resort is a modern hotel that offers up-to-date facilities and amenities that are necessary to ensure a comfortable stay for you.

The favorable location of the resort right next to major commercial hubs of the area makes sure that you are never too far away from any of the excitement of the beach. Visit Aguada Holiday Resort and enjoy a truly memorable trip.
..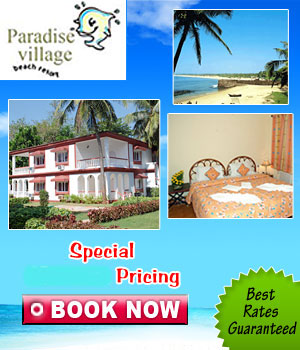 Aguada Holiday Resort is an Exclusive Vegetarian Resort located next to our Victor Exotica Beach Resort. The resort is a budget traveller's dream come true. It is constantly bustling with various activities yet can be the most peaceful and tranquil place around.Aguada Holiday Resort is the ideal hideout for a budgeted holidayer...

Accommodation
If it is our AC rooms that you are staying in, allow our most friendly staff to cater to all your needs. We have 25 Apartments with kitchenette and 10 A/C, Non-A/C rooms with swimming pool.

A multi-cuisine restaurant and bar with attached coffee shop is also at your service.

GOA, Code No- AT-GA 38