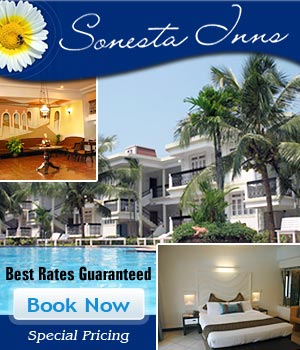 Sunset Beach Resort Hotel in Goa
Set among traditional Goan houses, the Sunset Beach Resort, a 2 Star resort, is a friendly hotel with a relaxed atmosphere providing good standards of accomodation and service. A great choice for those seeking authentic Goa.

Sunset Beach Resort is located in a pleasant & peaceful atmosphere, just 250 mts. from the beach. Some rooms have direct sea view & most of the l rooms have twin balconies with garden & swimming pool view.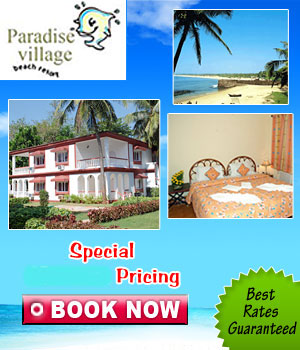 Are you looking for an economical accommodation close to Candolim beach? If yes, your search ends with the Sunset Beach Resort. Located in a colony of Goan houses, the resort just adds to the charm of holidaying in the state.
The rooms at the hotel are comfortably and practically furnished with modern accessories. The spacious rooms have been equipped with all modern gadgets that make your stay in the hotel pleasurable.
Mr. Tony Cardozo (Director)
SUNSET BEACH RESORT
Fort Aguada Road
Candolim, Bardez - Goa
India.
Tel.: (0832) 2 479436, 2 479220
Fax: (0832) 2 479436
(R): 2 489184
Email: sun2set@sify.com