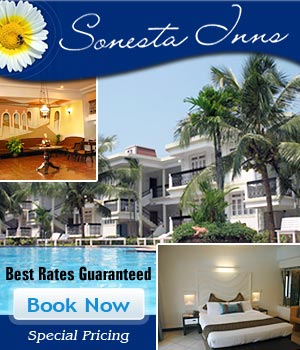 Colva Beach Resort Hotel in Goa
Colva Beach Resort has a relaxed and tranquil atmosphere, bathed as it is by the fresh sea breezes, Situated just 100 meters away from the seashore facing towards the sea for comfortable stay. Come and enjoy the true Goan hospitality.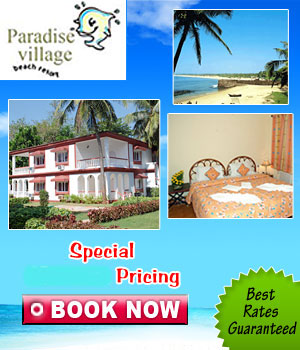 If you want to stimulate all five senses at once, undertake a visit to the Colva Beach. Feel the sapphire warm waters of the sea. Smell the sea breeze coming from the Arabian Sea; listen to local bands.
Taste some of the superb seafood in the country. See long miles of fascinating and glorious beaches.
The largest and oldest of south Goa's beach resorts, Colva is an exceptional destination for tourists of all hues. A hot-season retreat to Margao's slew of the affluent since a long time long, the beach is one of the most fascinating of South Goa's resorts.
However, it is no longer a haven just for the upper crust. These days package tours and cheap hotels allow just about anyone to visit. Its crystal-clear azure waters and white sugar coral sands draw visitors in droves.
Address : Colva Beach Resort, Colva, Salcette,Goa
Tel : 0091-832-788130 / 788131
Fax : 0091-832-788130 / 788131
E-mail : holidays@colvabeachresortgoa.com
Website :http://www.colvabeachresortgoa.com/