This six room holiday beach resort in Colva, South Goa, is a perfect destination of family holiday makers and small groups. The apartments are attached with a kitchen and all the facilities that you get back home. The idea here is to offer a homely touch to your holidays. The superb location near Colva Beach is one of the highlights of Colva Condos.


The rooms at Colva Condos are like small homes where you can stay with your family or friends as you would at your own house. The kitchen facility adds to this homely feel. You can stay here you disturbed by the clutter of tourists, and enjoy the scenic location along with round the clock security. The modern and cozy interiors of the rooms are very elegant and inviting.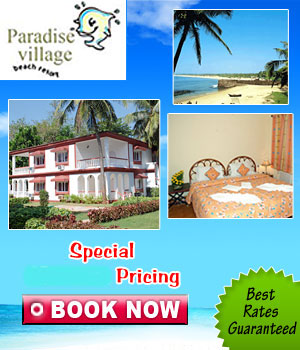 Welcome to "Colva Condos" an economically priced holiday home at Colva that offers you a fully furnished and spacious one bedroom apartment with a kitchen, mini fridge and western bath. AC facilities for double rooms.

Conveniently located on the hill and equidistant from the beach and Margao City, this quaint six room Holiday Home is aimed at providing good accommodation for family groups and the business traveler.

Simple and elegant rooms with wide double bed, TV, dressing table, storage cupboards, gas range, mini fridge, 24 hour Hot water, Western toilet. AC facilities for double rooms. A choice of restaurants and market nearby.

Opposite Monte, Per Seraulim PO Colva,Goa.