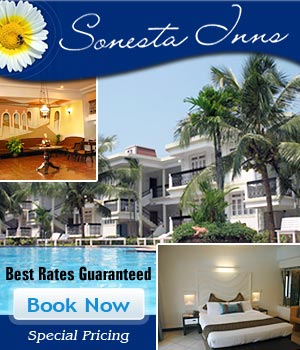 Cavala Seaside Resort Hotel in Goa
Just a stone's throw from the sands of Baga beach, with green fields and hills as a fitting backdrop, stands Goa's much loved little jewel, Cavala. For over 27 years, this sea side resort has charmed both travelers and locals alike with its blend of old world hospitality, modern comfort, and an ambience that is as addictive as the local brew [Feni] and keeps you coming back for more.

A meeting place for locals and travelers the world over, Cavala is "...where they shared their adventures and good times over a beer on a long table under the almond tree, while some resident enthusiast prepared a paella for one and all."
"...where many a romance sparked off and bloomed..."
"...where all good Lotus Eaters meet and the magic happens..."

And where many still return, even 25 years later, to see old friends and new, to renew and recharge, to relax and chill and to feel that special Cavala magic one more time.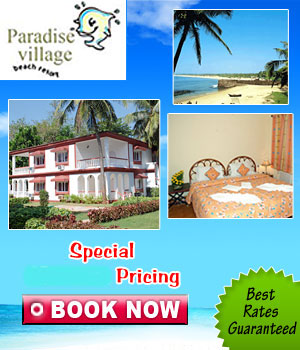 Cavala-seaside resort in Goa, India is Baga's most popular spa/ boutique hotels in Goa which is situated near the world famous Calangute-Baga Beach. Cavela Seaside resort in Goa features a comfortable blend of old world charm with modern conveniences. It distinguishes from the rest of the hotels in Goa with its ambience and the splendor of the neighboring countryside to the flavor of its local cuisine. Personalized services are extended to make your stay comfortable and memorable. A holiday at Cavala is a memorable experience and a memory long treasured.
Accommodation at Cavala-Seaside Resort, Goa
Cavala-Seaside Resort in Goa, India provides comfortable air-conditioned rooms. Each room is furnished with requisite facilities. Rooms command a stunning view of the well manicured garden or the crystal clear pool. The rooms are simply done but neatly appointed, spotlessly clean and comfortable.
Please find the Tariff of this hotel at
http://www.cavala.com/tariff.html
Cavala Hotels Pvt Ltd,
Baga Sauntavaddo,
Calangute, Bardez,
Goa 403516