Where do we as Indians go to relinquish our hectic lives and have the best holiday with our whole family? Well, the major part of the country answers Goa hotels for sure. There are several Hotels in Goa for the entertainment and holiday pleasure for the Goa hotels visitors from all over the country and the world. Hotels in Goa are located in some of the best scenic locations in and around Goa Hotels. As the state of Goa is famous for its beaches and its culture, the Hotels in Goa are also very famous for their authentic cuisine and the famous Goa Hotels hospitality. Another outstanding feature of these Hotels in Goa is that they tend to cater the best facilities that are according to the taste of the Goa Hotels visitor.

Country Club India Ltd is one of the fastest growing entertainment and leisure conglomerate in India. A Multi-Million dollar entity and a listed company on BSE (Bombay Stock Exchange), Country Club India Ltd is a pioneer in the concept of family clubbing in the country. Country Club India Ltd has established 205 properties of which over 55 are owned and 175 are franchised properties plus a global gateway via Country Vacations and RCI affiliation of 4000 resorts for its esteemed members.

Country Club India Ltd's very first leisure infrastructure project is Country Club Coconut Grove which is over much 100 acre and completely eco friendly project near Tumkur Bangalore. The Project a resultant of a synergy between the core expertise of the founding organization Amrutha Estates and the innovative vision of participatory clubbing; that hinges on community living and holiday homes with clubbing pleasures..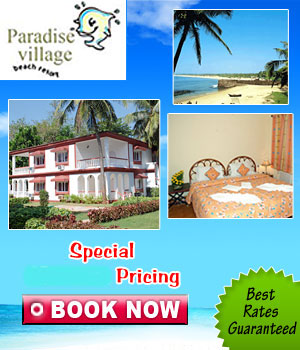 Address
Country Club De Goa
#836/1 Sorranto Vaddo Anjuna Bardez
Goa 403509
0832-2274740/42