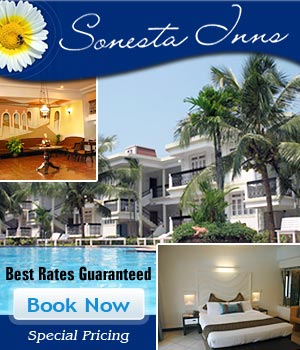 Marquis Beach Resort Hotel in Goa
Recently rennovated, Marquis Beach Resort is a lovely boutique style hotel located right on Candolim beach in North Goa. Away from the main road the hotel offers absolute privacy in peaceful surroundings with soothing sounds of the waves.

The hotel is mostly favoured by the famous & infamous, the page 3 crowd of the fashion industry and some bollywood stars, who want a quiet holiday in Goa.

A large swimming pool is the central point of the hotel, surrounded by deck beds & a restaurant. A pathway from the garden leads one straight to the beach.

Marquis Beach Resort has 45 rooms in different categories and rates to suit all budgets.br>
Goa airport is about an hour's drive to the hotel. Lots of shops, restaurants & pubs are within walking distance of the hotel.

The resort also organizes boat trips where one can enjoy a refreshing drink and view the sunrise, sunset and hopefully catch sight of a few friendly dolphins.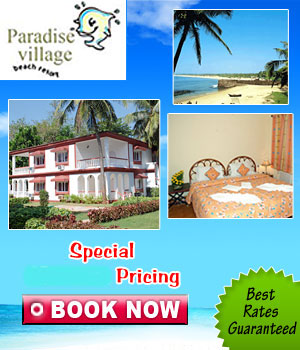 Marquis Beach Resort Goa has 30 elegant rooms are centrally air-conditioned, well furnished, with refrigerators, lounge chairs , ensuite bathrooms, hot/cold showers, cable TV and balconies.

Most of the Superior rooms at Marquis Beach Resort Goa face the swimming pool and the beach, while the standard rooms open out on to the courtyard.

Marquis Beach Resort Goa has Centrally air-conditioned, well furnished, with refrigerators, lounge chairs, ensuite bathrooms, hot/cold showers, cable TV and balconies.

The Superior rooms at Marquis Beach Resort Goa face the swimming pool and beach, while the standard rooms open out on to the courtyard.


Marquis Beach Resort,
Dando
Candolim,
North Goa
Phone : +91 832 2281947
Fax : +91 832 2275795
Email : marquisgoa@gmail.com
http://www.marquis-beach-resort.com/