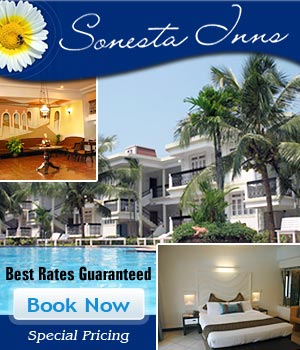 Resorte Santa Monica Hotel in Goa
If Goa is a near perfect winter holiday destination, Resorte Santa Monica should be your next choice. Here Goa's special local character can best be appreciated. Comfortable and friendly, it is excellently located in a cul-de-sac, off the main Calangute-Candolim road. Not too far from the well-known St. Anthony Chapel in Calangute, yet close enough to the dozens of pubs, eateries and shops that dot the landscape. The world famous Calangute beach is a mere 500 meters away from the resort.

Here you can enjoy a pleasant evening by the poolside restaurant 'Rendezvous' with exotic cocktails and succulent seafood to appease your palate.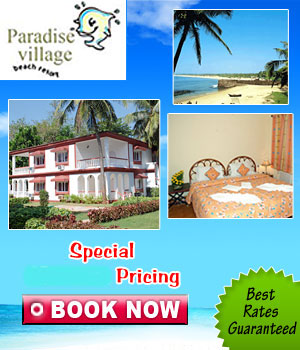 At Resorte Santa Monica you have a home away from home. The resort has 40 single bedroom suites with en-suite toilet and shower. Our rooms are double bedded, simple but adequately appointed with ceiling fans and a mini fridge.
Some rooms are air-conditioned and provided with television sets. Emphasis on cleanliness, hygiene and personalised service makes the resort an unsurpassed 'value for money' proposition.