Goa is one place in which Coconut Grove nature and architecture in Goa have joined hands and produced a symbiosis Goa that according to widely traveled tourists makes Goa one of the world's most beautiful destinations.

Goa has something to offer to nearly every traveler. Cathedrals, churches, temples and mosques for the traveler who desires to capture the flavour of former centuries.

Beaches and wild life sanctuaries for those who want to getaway from it all. And overriding even these offerings, a chance to step into a world of timeless tradition, of charm and conviviality, of ebullience and ease…..that's "Goa".

Coconut grove , exceed the standards of excellence demanded by the affiliates, thus ensuring guests unrivalled levels of service and luxurious..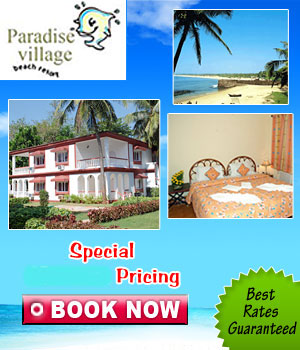 AP Package :



Coconut Grove - Rates in INR
Summer Package Price (3 nts)
from 1st Aug - 30th Sept '06*
3N/4D AP Pkg
Rs.8999/-+tax
Third Adult AP (11yrs & above)
Rs.2500/-+tax
per adult
Child (0-10years)**
600
Additional night:
4th night comp on EP basis
** one child 6-12 yrs can stay free in parents rooms. upto 31/07/06
Single occupancy 90% of the given double room rate.
* 12th to 16th August: Additional supplement charge of Rs 500/- per night per room applicable on the above rate. 4th night extention on prorate

Coconut Grove - Rates in EURO
Summer Package Price (3 nts)
from 1st Aug - 30th Sept '06*
3N/4D AP Pkg
EUR 182/-+tax
Third Adult AP (11yrs & above)
EUR 52/-+tax
per adult
Child (0-10years)
EUR 13
Additional night:
4th night comp on EP basis
** one child 6-12 yrs can stay free in parents rooms. upto 31/07/06
Single occupancy 90% of the given double room rate.
* 12th to 16th August: Additional supplement charge of EUR 11/- per night per room applicable on the above rate. 4th night extention on prorate
Betalbatim beach, Betalbatim, Salcette, Goa.
Tel: 91 (832) 2880123 / 125. Fax: 91 (832) 2880124.
Email: cgrove@sancharnet.in
http://www.coconutgrovegoa.com