For those with discriminating tastes and an appreciation of excellence, this is the perfect haven. Hospitality and good service await you...

PARK PLAZA offers you an ambience of quiet elegance coupled with superb cuisine and unparalleled personal attention. This City hotel in Goa is centrally located in Panaji Goa, with wide spacious rooms overlooking the HISTORIC AZAD MAIDAN.

The area is surrounded by shopping complexes, boutiques, pharmacies, banks and other basic amenities. We offer a private car park facility to restaurant patrons and hotel residents.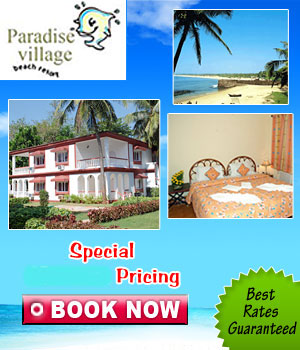 15 February 2009 to 30 September 2009

Category

DBL

SGL

Suite

2000

1500

A.C.

1500

1000

Non A.C.

1000

800

Extra Person / Mattress Rs. 300/-
11 October 2009 to 19 December 2009

Category

DBL

SGL

Suite

2500

2000

A.C.

2000

1500

Non A.C.

1400

1000

Extra Person / Mattress Rs. 300/-
20 December 2009 to 03 January 2010

Category

DBL

Suite

4000

A.C.

3000

Non A.C.

2500

Extra Person / Mattress Rs. 500/-
04 January 2010 to 14 February 2010

Category

DBL

SGL

Suite

2500

2000

A.C.

2000

1500

Non A.C.

1300

900

Extra Person / Mattress Rs. 300/-
15 February 2009 to 30 September 2010

Category

DBL

SGL

Suite

2000

1500

A.C.

1500

1200

Non A.C.

1100

800

Extra Person / Mattress Rs. 300/-
All above room rates are on E.P plan basis.(Room Charges Only, No Breakfast.)
Luxury Tax : 3% to 12% as applicable.



Address : Hotel Park Plaza, Azad Maidan, Panjim, Goa, India 403 001.
Tel No : (0832) 2422601 (3 lines) / (0832) 2422603.
Mobile : 09822144444
Fax No : 0832-2225635
Email : hotelparkplaza@gmail.com
Website : www.hotelparkplazagoa.com